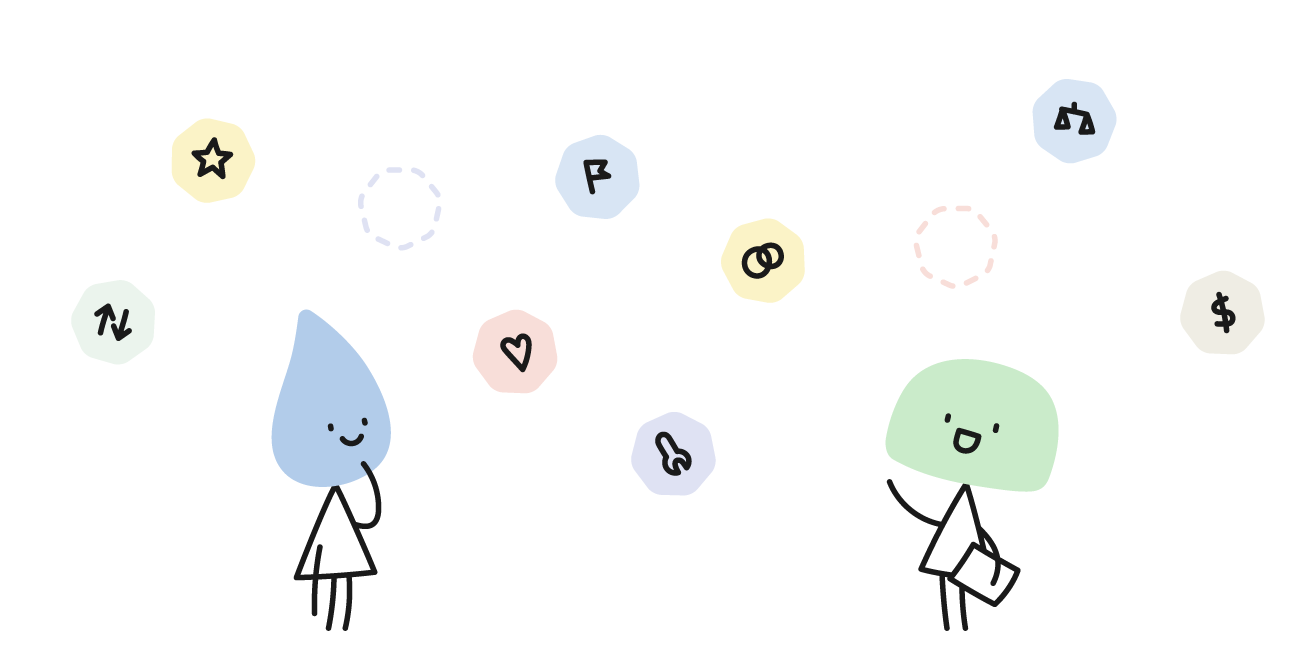 The character system was developed to easily show the emotions and state of the users and their focus in life thru color and head shapes. Simple body construction was chosen to easily show abstract concepts and different situations.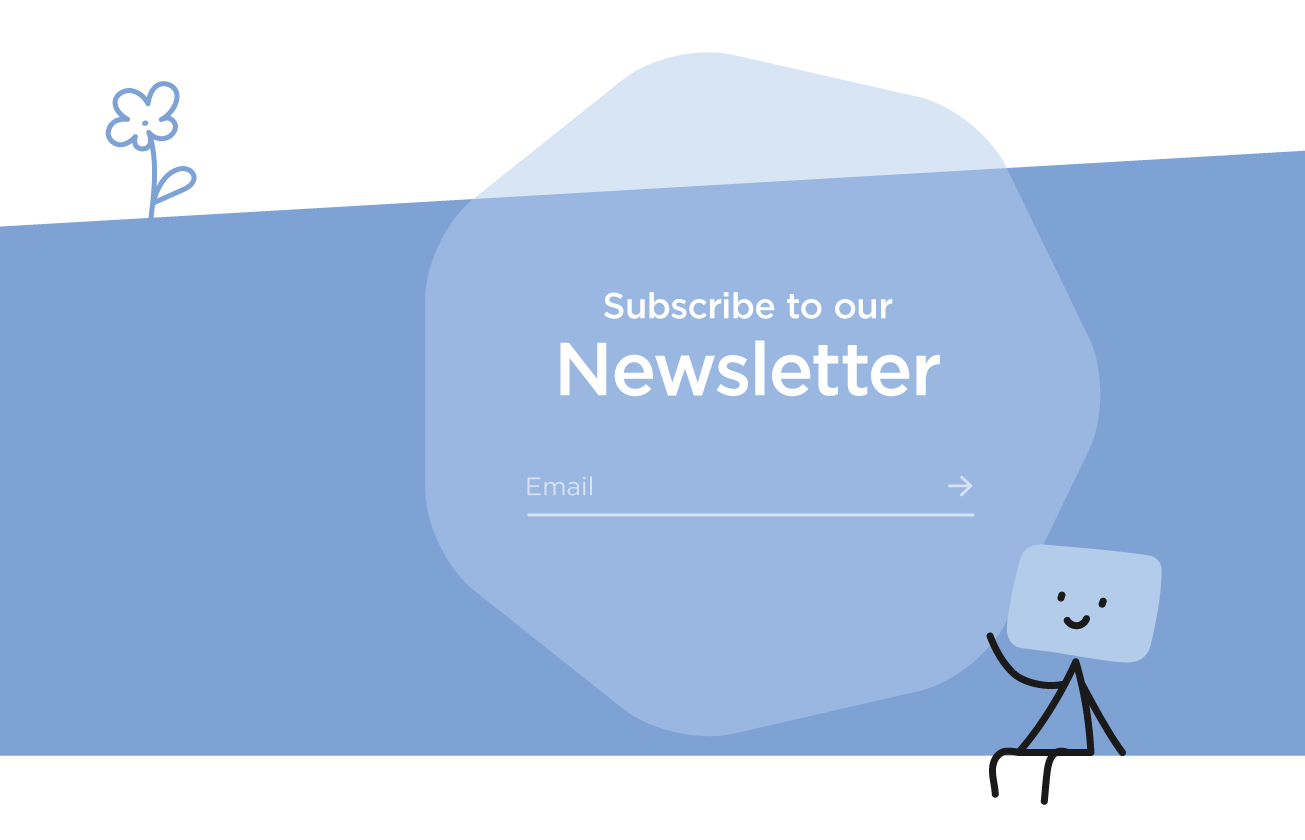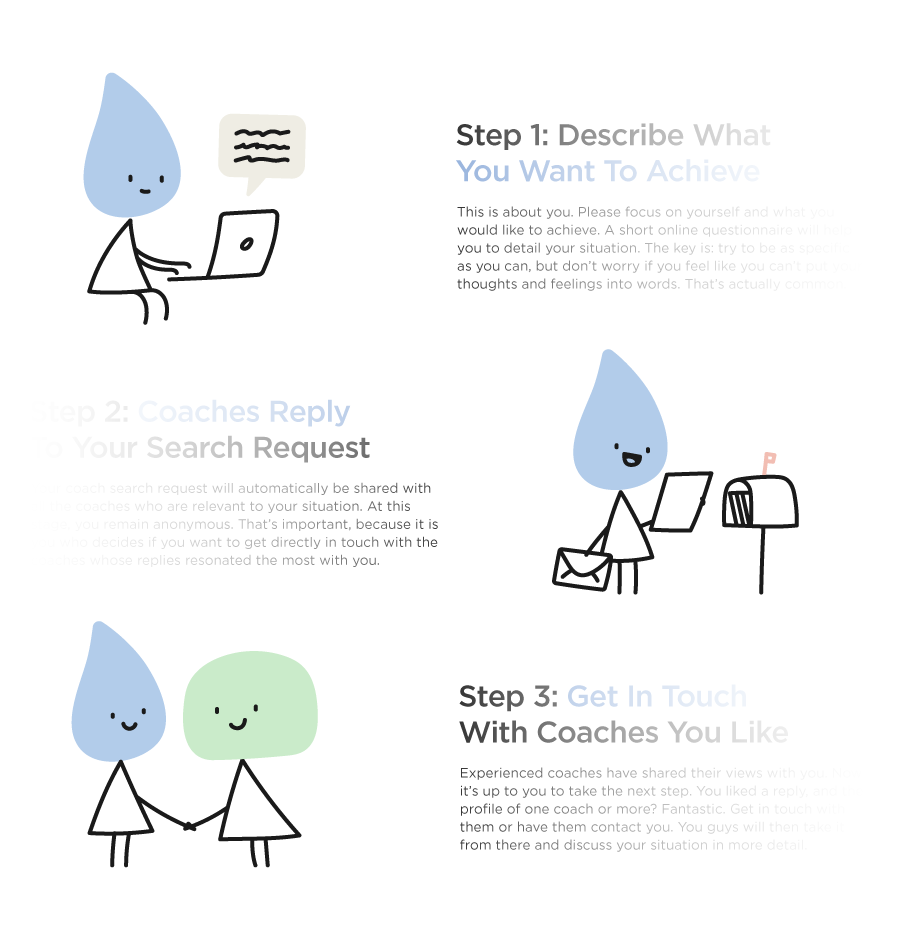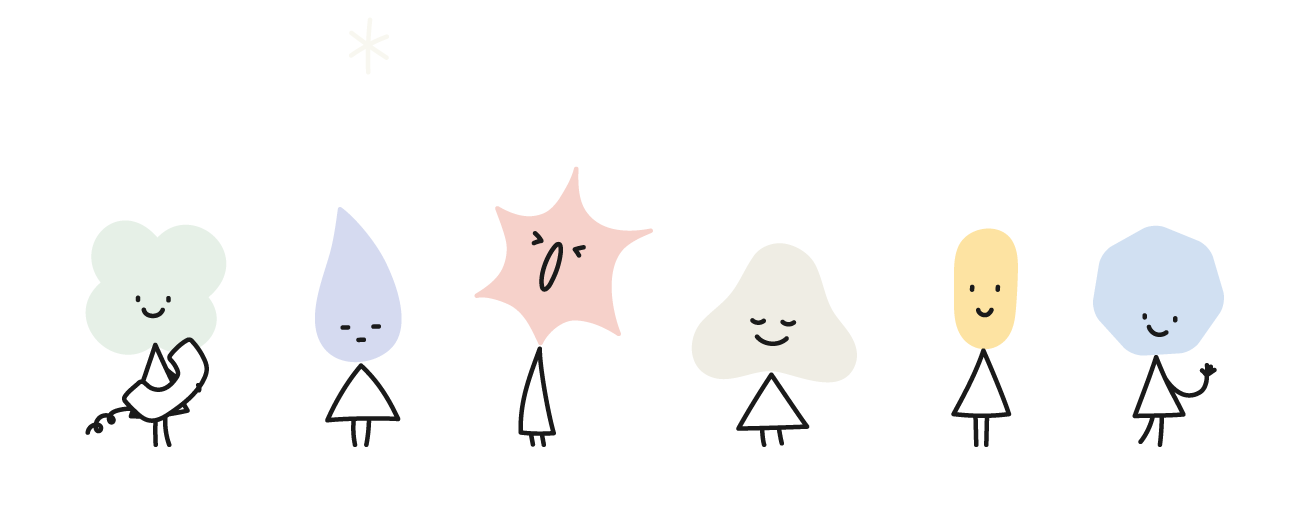 The starting cast of hellolife characters.
Character system for life coaching website
hellolife
.